Traveling from Lima to Cusco is a journey, many travelers make for their time in Peru. The two cities are nearly 900 kilometers apart, and there are several ways to get from one city to the other. Knowing which option is best for you can depend on numerous factors. This page will explore all the travel options available from Lima to Cusco, from taking a bus or plane to driving yourself! We will also discuss what to consider when determining the best route for you, such as budget and time constraints. Read on to learn about your options and how to get from Lima to Cusco!
Which is the best option for you to Travel from Lima to Cusco?
The best way to get from Lima to Cusco is by plane. The recommended airline companies are Latam, Sky, and JetSmart. The flight from Lima to Cusco is around 1 hour and 30 minutes, and the average cost is around 80$ to 150$ round trip, depending on the season and how early you book. Lastminute booking could be around 170$.
If you are traveling on a budget, you may consider taking a bus from Lima to Cusco. The journey by bus takes around 23 hours, so it is not the quickest option. However, it is much cheaper than flying, allowing you to see some countryside between the two cities. The average cost of a bus goes from 100 to 150 soles (around 40$), and the most exclusive buses can be around 180 soles (50$).
Traveling By Plane from Lima to Cusco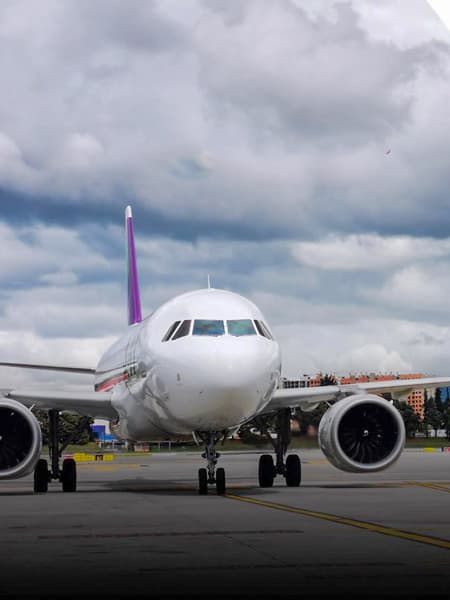 Almost all international flights will arrive at Jorge Chávez airport in Lima. The safest and fastest way to arrive in Cusco is by plane, but you should keep a few things in mind when booking your flight.
There are direct flights to Cusco, and with a stopover, the approximate time of a direct flight to Cusco is 1.5 hours. The airport of Cusco, Alejandro Velasco Astete, is at 3300 meters.
When booking connecting flights from your country to Lima and Cusco, remember that you must go through Lima customs, and you will need around 3 hours between flights.
Remember that you must collect your bags, go through customs, and check in again for the flight to Cusco.
Book your flights from Lima to Cusco in advance. There are often multiple daily flights, but they can fill up quickly during the high season, and prices will increase a lot.
Once your flight is booked, ensure you arrive at the airport with plenty of time to spare. The recommended time to arrive at the airport is 2 hours (domestic flight) before the flight.
If you are staying in a hotel in Lima and must arrive at the airport, it takes around 1 hour to arrive from Miraflores and Barranco to the airport during busy hours.
The check-in process can be lengthy, and you don't want to miss your flight because you were stuck in the line; check in advance online.
If you have a pick-up scheduled in Cusco, make sure you confirm the arrival time 1 or 2 days in advance and reconfirm when you are boarding to ensure the pick-up at the airport of Cusco.
Once you're through security and on the plane, sit back and enjoy the ride! The flight from Lima to Cusco is relatively short, so you'll be landing in one of Peru's most popular tourist destinations before you know it.
Airline companies
Many airline companies fly from Lima to Cusco, but not all are created equal. Here are some of the best airline companies you can take advantage of when flying from Lima to Cusco:
LATAM is one of the biggest airline companies in South America, and it lives up to its reputation. The company offers direct and connecting flights from Lima to Cusco, so you can choose whichever option suits you best. Regarding prices, LATAM is very competitive and often offers great deals. www.latamairlines.com
Sky airlines is the perfect choice for budget-conscious travelers. In addition to being affordable, Sky Airlines is also known for its excellent customer service. www.skyairline.com
Jetsmart is an affordable airline that offers flights from Lima to Cusco. This is one of the newest companies offering cheap flights to all destinations in Peru. www.jetsmart.com
Viva Air has direct flights from Lima to Cusco with competitive fares, making it a convenient option for travelers looking to get to the ancient city. www.vivaair.com
Traveling By Bus from Lima to Cusco
Bus travel is the most popular way to get from Lima to Cusco. It is also the cheapest option, with tickets costing around $40. The journey takes approximately 23 hours, so ensuring you have a comfortable seat and plenty of food and drink is important.
The first step is to book your bus tickets; you can do it in advance or directly at the bus terminal. There are several buses from Lima, and each company has its terminal.
In Cusco, most companies have a bus terminal, and only a few have their private terminal.
Bus to Cusco via Abancay
The shortest routes take around 18 to 19 hours to reach Cusco. This is the most popular route; the buses will depart from several bus terminals in Cusco, travel along the coastal area to Nazca, climb the mountain of the Andes in Ayacucho, Apurimac and finally arrive in Cusco. The route is windy, and it is recommended to take motion sickness pills.
Bus to Cusco via Arequipa
To travel through this route, you must take several buses and consider several days. You can travel straight from Lima to Arequipa and then take another bus to Cusco; this trip can take about 24 hours with 2 buses to Cusco.
The recommended route will be Lima – Nazca – Arequipa – Juliaca – Puno – Cusco. You can stop at each place a visit the beautiful cities. The approximate duration of the trip, including stops at each city, will be around 3 to 4 days until Cusco; we recommend booking the buses at each town.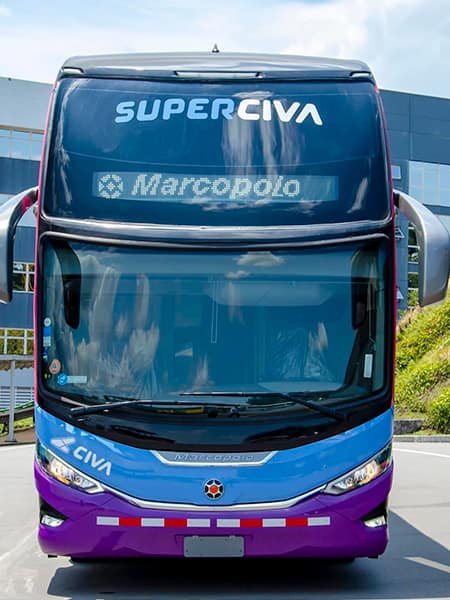 Trains from Lima to Cusco
---
There are no trains from Lima to Cusco. However, you can travel from Lima – Arequipa – Puno by bus, and from Puno, you can board the Belmond Andean Explorer to Cusco.
Traveling by private cars (Rental Cars)
---
Renting a car is the most expensive way to get from Lima to Cusco, but it is also the most convenient. You can find rental cars at all of the major airports in Peru and most cities and towns.
The drive from Lima to Cusco is long and windy, so it's important to ensure you have a good map and directions before setting out. The trip will take you through some of the most beautiful scenery in Peru, so make sure to stop often to enjoy the views.
Depending on your itinerary, you can rent one way or round trip.
Bus Tours
---
There are a few bus tours from Lima to Cusco; the most popular is Peru Hop, a bus company that offers tours from Lima to Cusco. The company offers different tour options, including stops at various tourist destinations. Peru Hop also offers various other services, such as accommodation and activities, that can be added to the tour.
Traveling in organized tours
Organized tours are a great way to travel from Lima to Cusco. They are typically all-inclusive and include transportation, lodging, meals, and excursions. Tours typically last for 4-5 days. You can join an exciting group, or if you have a large group, you can request a private tour.