Lares Trek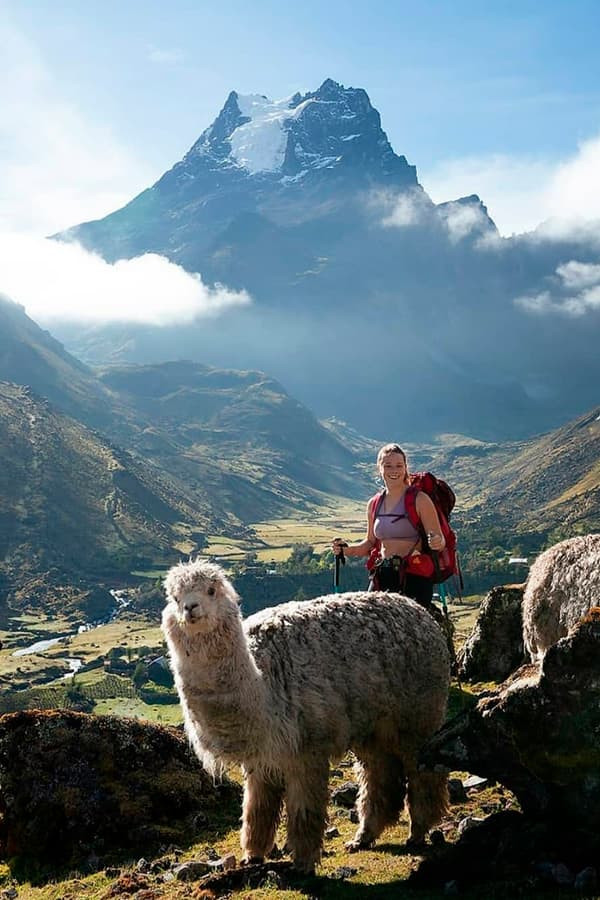 A network of trails winds around a chain of snow-capped peaks and glaciers led us to some of the farthest flung villages in the Cusco area.
There are a variety of routes to take, depending on how long you have and how hard you want the treks to be.
What you see
The paths are generally good and although there are no really steep gradients, you do need to be prepared for a few hours to get to the high camps.
There is a network of valleys that lead to high mountains and passes, weaving around ancient Inca villages where time can appear to have stood still.
There was a lively wedding taking place with all the locals bedecked in their finest, colourful Andean ponchos, while some stayed back to tend the llamas and alpacas.
Andean folk live almost exactly as the Inkas did, preserving weaving and cooking methods centuries old.
Guinea pigs scamper on the floor, joined by chickens, cats and dogs, all part of the hardy mountain family life.
Inka tunes
Locals, brightly adorned in traditional clothing, do try to sell you (at very cheap prices compared to Cusco) high quality home made weavings. There are some beautiful items to buy.
As we walked close to the glaciated mountains, Ruben would play a wistful tune on the Quena, an ancient Inka wooden flute, so very vivid in its home environment.
Magnificent walking was all topped off with a soak in Lares' famous hot springs – up to 44 degrees in one pool – the perfect way to end the hike.